Home
Biography
Tables, Chairs
Cabinet Furniture
Beds, Built-ins, Other Work
Exhibitions, Galleries, News
Articles
Links
Services and Charges
Teaching and Student Work
Contact

Richard Jones Furniture
---
Biography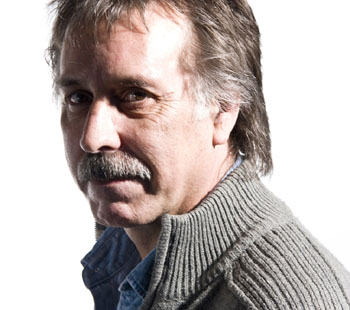 I began my career as a trainee furniture maker in my native Great Britain in 1973 and I've worked continuously in the profession ever since. I studied and qualified as a furniture designer and maker at Shrewsbury Technical College in 1983.

During my time in the industry I have been a furniture practitioner in a wide variety of roles and at many levels. My employment early in my career included periods as a bench joiner, cabinetmaker and furniture maker for a variety of mainly small businesses. Those early positions were followed by workshop supervisory and management roles along with increasing responsibility for designing, initiating, and managing the manufacture of furniture and wooden artefacts for my employers; during this period I was, for example, employed as the Furniture Technician in what was then the Furniture Department at Edinburgh College of Art, and as the workshop manager at the Children's Museum of Houston. During the middle of the 1980s I started taking on private furniture design and making commissions in addition to my full-time employment. I moved to Texas in 1993, and some eighteen months later I opened the full-time business Richard Jones Furniture in 1995.

In 2003 I returned to Great Britain to take up an offer to teach furniture design and making at Rycotewood College, Oxford. In 2005 I moved to Leeds College of Art and Design to become Course Leader of the Foundation Degree/BA (Hons) in Furniture Making.


Seeing my Work
My furniture has appeared in galleries, exhibitions, expositions and shows since the early 1980s. Selected highlights include participating in the Philadelphia Furniture and Furnishings Show, 1999; The Houston Home and Interiors Show, 2000; invitational mixed media show at the Brazosport Art League, Lake Jackson, Texas, 1998; invited participant in Furniture expositions between 1999 and 2002 at Gremillion & Co gallery, Houston, and taking part in the collaborative multi media events 'Fire' at the KGA Compound, Houston, during 2001 and 2002 hosted by the well known interior designer Kelly Gale Amen. More recently I have taken part in the annual group exhibitions of The Northern Contemporary Furniture Makers at Tennants Auctioneers in Leyburn, Yorkshire; and my work can be viewed and is available for purchase at Artifex Gallery in Sutton Coldfield.


Writing
I enjoy writing and my articles and contributions on furniture making and woodworking topics have been published in the USA and the UK. Magazines where my articles have appeared are Fine Woodworking, Woodwork, Woodshop News, and Woodworker's Journal in the USA; and in the UK, Furniture & Cabinetmaking and The Woodworker.

Related to the articles I create when inspired to do so is major writing exercise which is an illustrated academic manuscript on timber technology written from the point of view of one woodworker for other woodworkers, whether they be fellow professionals, amateurs, students, or others broadening their knowledge of the subject. This premise for writing about timber technology is a markedly different approach to most writers on the subject who for the most part tend to be wood scientists or timber technologists writing for other wood scientists and students of the subject. This tends to result in a manuscript that is usually rather challenging for the general reader, a category into which, for the most part, many woodworkers fall. My aim was to create a text that makes timber technology accessible to non-specialists that nevertheless need such information. A publisher is evaluating the script for publication.

---
© 2014 Richard Jones