Home
Biography
Tables, Chairs
Cabinet Furniture
Beds, Built-ins, Other Work
Exhibitions, Galleries, News
Articles
Teaching and Student Work
Contact
Richard Jones Furniture

Oak al Fresco


Outdoor table in air dried English oak finished in boiled linseed oil.
H 750 mm X L 1460 mm X W 800 mm (H 29-1/2" X L 57-1/2" X W 30")

Made out of English oak because this material is well known for its durability in external situations, ie, its ability to resist rot and decay when in contact with the ground-- typically English oak can be expected to last up to 25 years in ground contact. Air dried material was chosen so that its moisture content at the time of construction-- about 16%MC reasonably closely matched the median moisture content it will experience in service in a British climate. Constructed entirely of draw-bored (dowelled) mortise and tenons to mechanically lock the joints. It features a slatted table top with both ends of the slats dry fitted and tenoned into extended mortices worked in the surrounding framework to allow for expansion and shrinkage of each slat as it adjusts in width seasonally. Boiled linseed oil imparted an attractive honey colour to the wood at the time of construction, but this colour will fade away over about a twelve month period whereupon the wood will take on a natural silvery grey colour needing no maintenance or refinishing.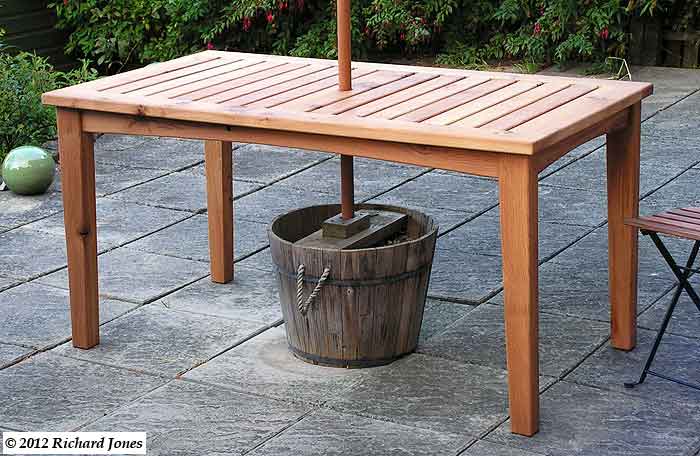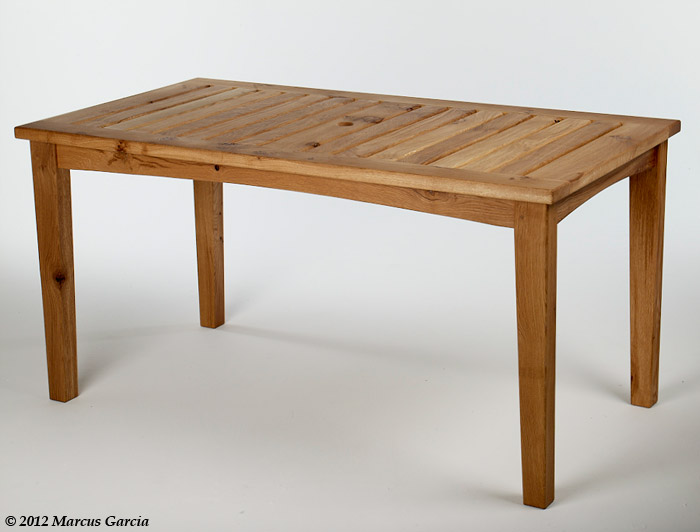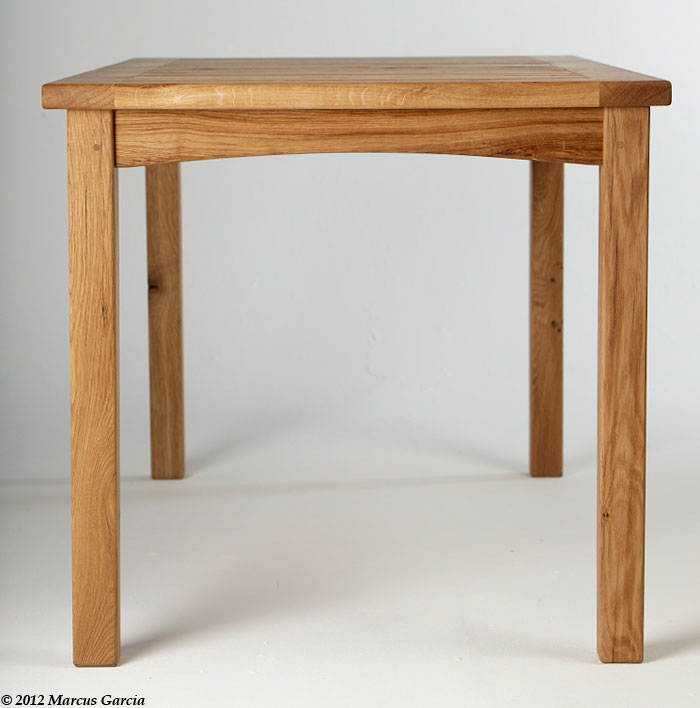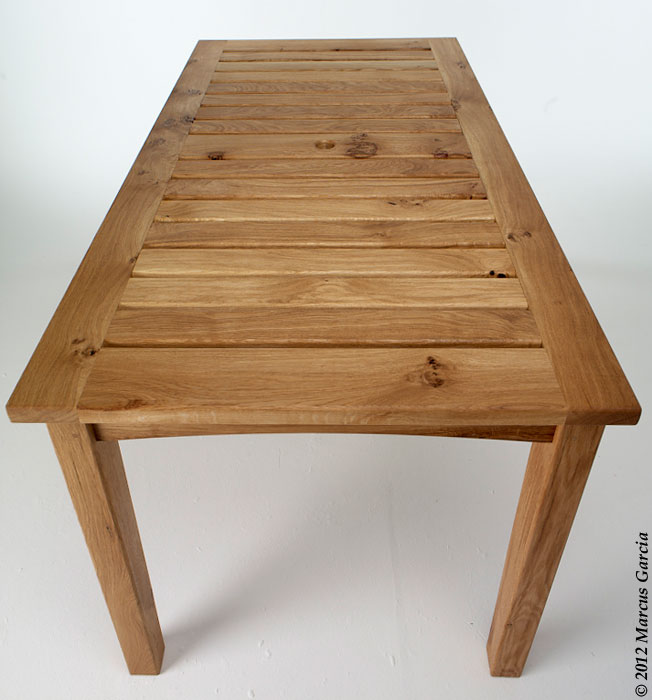 Below: draw bored tenons at rails to leg joint.