Home
Biography
Tables, Chairs
Cabinet Furniture
Beds, Built-ins, Other Work
Exhibitions, Galleries, News
Articles
Teaching and Student Work
Contact
Richard Jones Furniture

St. Giles' Cathedral, Edinburgh. Choir Stalls.



Made during my employment at Whytock and Reid, Edinburgh.The photographs were taken between 2005 and 2009, some twenty years after my involvement in their construction in 1984. My principle roles were during the early stages of construction and one of my main tasks was to set up the full size plywood rod, also known as a footprint or plan, on the workshop floor; the rod was derived from orthographic projections created by the design team.

The parts of red pine, solid oak and plywood were machined by the company's wood machinist, and the large group of cabinetmakers, of which I was one, fine tuned the various joints, stiles, rails, panels, trim pieces, etc followed by test assembling parts and the the gluing together of sub-assemblies.

I did not see the end product until some time in 1985 or 1986 when I visited St. Giles' Cathedral. This was because approximately four weeks after I started working on this project I left Whytock and Reid to take up the post of Furniture Technician at Edinburgh College of Art.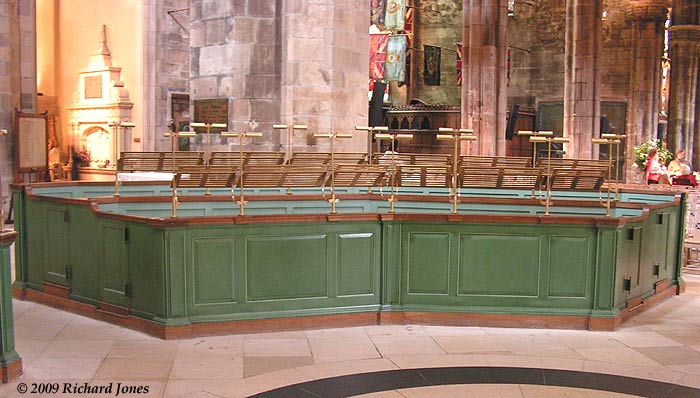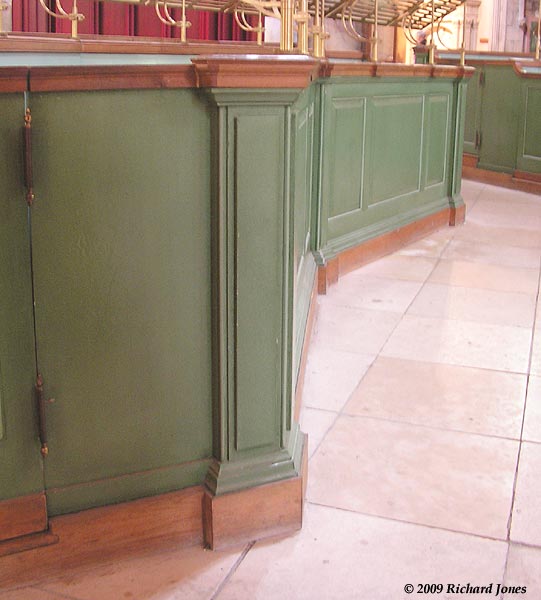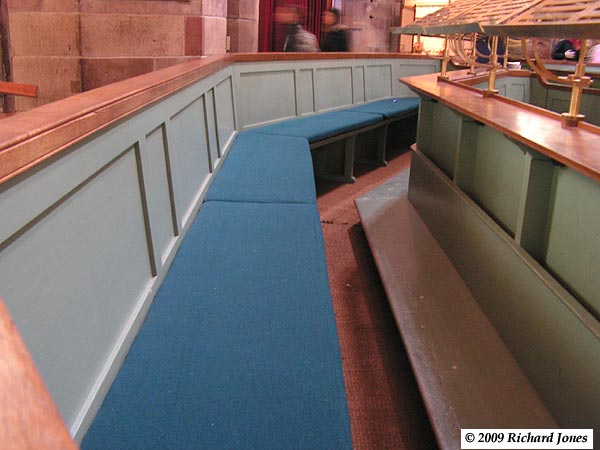 ---
Home
Biography
Tables, Chairs
Cabinet Furniture
Beds, Built-ins, Other Work
Exhibitions, Galleries, News
Articles
Teaching and Student Work
Contact