Home
Biography
Tables, Chairs
Cabinet Furniture
Beds, Built-ins, Other Work
Exhibitions, Galleries, News
Articles
Teaching and Student Work
Contact
Richard Jones Furniture
The Double Twisted Dovetail, aka, Japanese Sunrise Dovetail.
For the description of how to cut a similar joint go to this link at WoodCentral.

Below are images of a variation of the double twisted dovetail I quickly cut some years ago as a demonstration for trainees of furniture and joinery. The rakes (slope) of the pins or tails are not as extreme as other examples I've seen, nor is the joint as well executed as it could be (I was hurrying), and it's all got a bit sloppy since I made it because it's been assembled and disassembled probably dozens of times before I took the photographs below. I say "I quickly cut", but I don't recall exactly how long - maybe an hour or an hour and quarter or so from the beginning, i.e., starting with prepared wood squared and cut to length, then initial setting out of the joint to sawing and chiselling and final dry assembly.


Sequence of assembly below.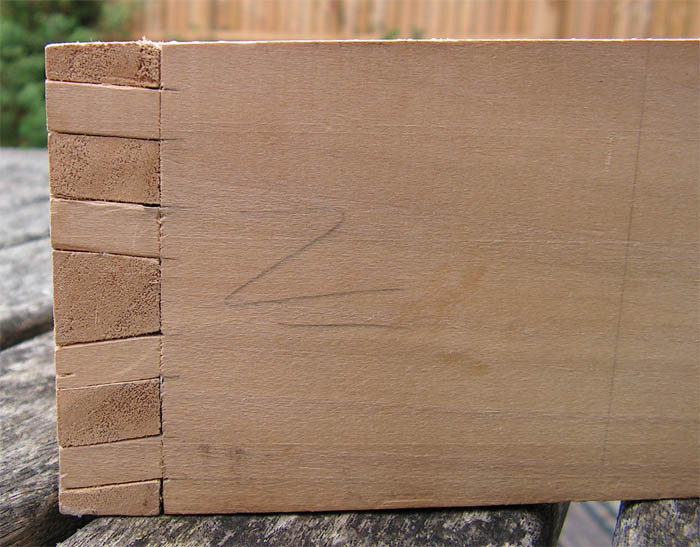 Go to
this link at WoodCentral
for a description of executing a similar joint.